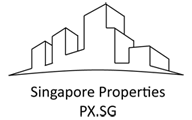 Queens Peak
District 3: Queens Peak - Next to Queenstown MRT
Queens Peak is located close to the upscale Tanglin precinct and a short drive to Singapore's Premier Shopping District, Orchard Road.
Comprising 2 Blocks of 44-storeys with 736 Residential Units, Childcare Centre and 1 Shop
Leasehold 99 Years
Modern Facade
Efficient Interior Layout
Near Food Centre
Good connectivity by expressway
Right next to MRT Station
More than 70 facilities spreaded across Levels 1, 7 and 27
Strategic location for easy tenancy
Conveniently located with easy access for the whole family
Priced below Market Rate!
Nearby Shopping Centre/Mall/Shops
IKEA Alexandra
Alexandra Central
Alexandra Village
Queensway Shopping Centre
Anchorpoint Shopping Centre
The Star Vista
Tiong Bahru Plaze
Holland Village
Dempsey Road
River Valley Shopping Centre
Nearby Amenities
Mei Ling Street Food Centre
ABC Market
Tiong Bahru Market
Alexandra Village Food Centre
Queenstown stadium
Queenstown swimming complex
Queenstown Public Library
Alexandra Hospital
Nearby Parks
Singapore Botanic Garden
Telok Blangah Hill Park
Mount Faber
Hort Park
Kent Ridge Park
Nearby Schools
Queenstown Primary School
New Town Primary School
Gan Eng Seng Primary School
Alexandra Primary School
Fairfield Methodist primary school
Henry Park Primary School
Queenstown Secondary School
Queensway Secondary School
Crescent Girls' School
Singapore Polytechnic
National University of Singapore
Anglo Chinese Junior College
MDIS
Global India International School
Melbourne Specialist International School
Avondale Grammar School
Types
Units
Sizes
1 BR / 1+Study
(SOLD OUT)
266
431 - 495 sqft
2 BR
(SOLD OUT)
190
624 - 807 sqft
3 BR
228
807 - 1055 sqft
4 BR
32
1507 sqft
5 BR
16
2002 sqft
Penthouse
(SOLD OUT)
4
4628 - 4768 sqft
Register your interest by submitting the form below or call our Sales Hotline 90060313...
Disclaimer
All Prices, Unit Types and Unit Sizes indicated are subject to availability.
The photographs, images, drawings or sketches shown are being compressed to a lower quality so as to improve on the downloading time. Any colour distortions and misalignments in the pictures do not represent the actual state of the property. All pictures are representation of the artist's impression of the development concerned and/or for illustration purpose only. Prospective purchasers should make reference to the sales brochure for details of the development.
The description and details of the above property are provided by the advertiser. You are advised to contact the advertiser for any clarifications or latest updates. We do not endorse or guarantee the accuracy, timeliness or reliability thereof.
Any price indication and/or payment terms are subject to applied terms and conditions where applicable. You are advised to obtain clarification from the advertiser for the latest updates.
The advertiser shall not be responsible for any liability arising from your reliance of any information or use of this site for your dealings with any third party.
Personal Data Protection Act
By submitting forms on this website, you consent to receiving emails, phone calls and/or SMS messages relating to properties for sale, not withstanding your contact details provided has been or will be registered under the Do-Not-Call Registry pursuant to the Personal Data Protection Act. All information you provided will solely be used for responding to your enquiries and/or sending of property related marketing information to you. We will not disclose your information to any third party.
Privacy Policy
PX.SG and/or third parties may use cookies, web beacons, and similar technologies to collect or receive information from this website and elsewhere on the internet and use that information to provide measurement services and target ads.